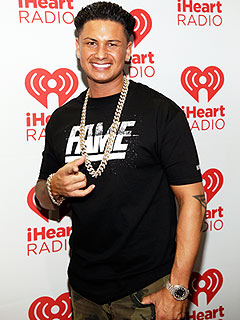 Isaac Brekken/Getty Images for Clear Channel
Pauly D is ready to roll with the punches — right into parenthood.
After confirming on Tuesday that he is the father of a baby girl named Amabella, the new dad took to Twitter to share some words of wisdom.
"Sometimes in life things aren't planned and they may even scare you at first, but they end up being a blessing," the former Jersey Shore cast member, whose real name is Paul Delvecchio, 33, writes.
He adds in a statement, "That is how I feel about having a daughter, I am looking forward to being a parent to her."
According to a source, after the reality star found out he had fathered a child, he made plans to be a part of the little girl's life.