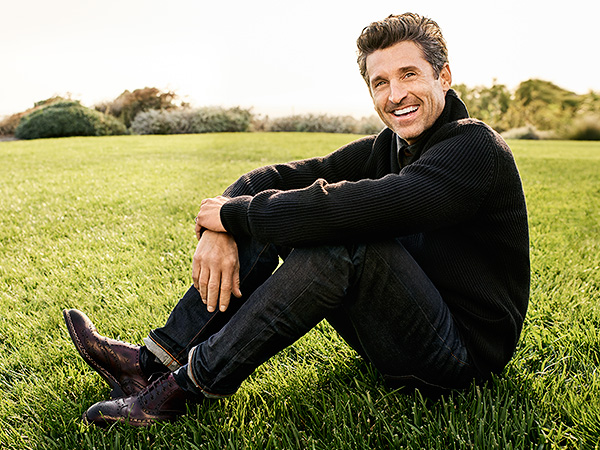 Jeff Lipsky
Patrick Dempsey talks about leaving Grey's Anatomy, repairing his marriage and relishing his new role in Bridget Jones's Baby. Subscribe now for the exclusive interview, only in PEOPLE!
He's starring in the hotly anticipated sequel Bridget Jones's Baby, but for Patrick Dempsey, fatherhood is role number one.
"I'm constantly amazed by their insight and their observations," Dempsey tells PEOPLE exclusively of his three children with wife Jillian: twin boys Darby and Sullivan, 9½, and daughter Talula, 14.
"It's fascinating and fun to come up with answers to their questions," adds the actor, 50. "And the questions are getting harder!"