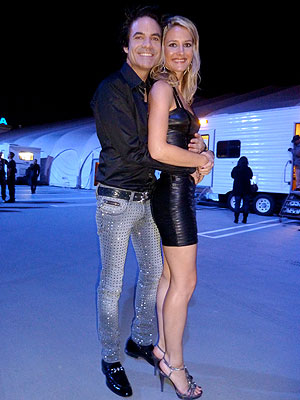 Pat and Amber – Courtesy Pat Monahan
Thanks for welcoming Pat Monahan! The Train frontman is dad to two teens — Patrick, 17, and Emelia, 13 — as well as Autumn, his 2-year-old daughter with wife Amber.
In addition to Train — who have another hit with "Marry Me" and just won the Grammy for Best Pop Performance for "Hey, Soul Sister" — Monahan also voices the lead character on Sprout's Driver Dan's Story Train.
In his latest blog, Monahan, 41, pops by to share his Valentine's plans and wishes with PEOPLE.com readers.
Read More