There's no place like … a party!
On Saturday, Mario and Courtney Lopez invited over 40 family and friends to join them in celebrating daughter Gia and son Dominic's birthdays at PLAY Indoor Playground in Glendale, California.
Guests were greeted by a sign that read, "Bell out of order, please knock," and were invited to follow the yellow brick road into the Wizard of Oz-themed party room, which had been decorated with hot air balloons hanging from the ceiling and play stations set up to look like scenes from the movie.
"We really enjoyed seeing the kids run around like crazy and having so much fun playing in the bouncy," Courtney tells PEOPLE exclusively.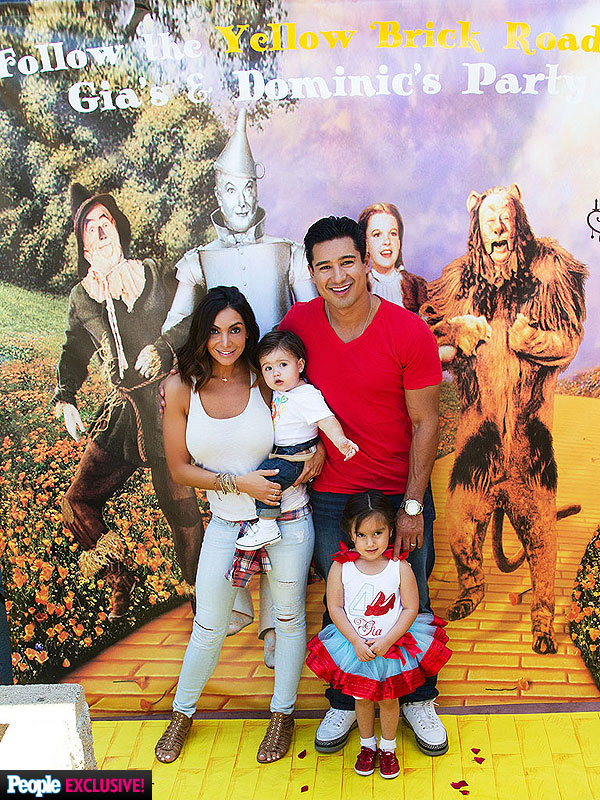 Courtesy Dawn Gregg