Celebrity chef Art Smith likes to say that a piece of artwork brought him and his husband their four children.
In February 2014, Smith's husband, artist Jesus Salgueiro, went to dinner with his friend, Dr. Dora Maya, president and CEO of Arden Shore Child and Family Services in Waukegan, Illinois. The two had gotten to know each other after he donated artwork to the agency and became one of its biggest supporters.
During dinner, Maya told him about three children who were in need of a foster home. "They had been placed in three different homes," Salgueiro tells PEOPLE. "When I heard this, I was like, 'We have to take these children.' "
He and Smith, who live in Chicago, were heartbroken when they learned that they wouldn't be able to take them in. "We were sad because we fell in love with these children," says Salgueiro, 54.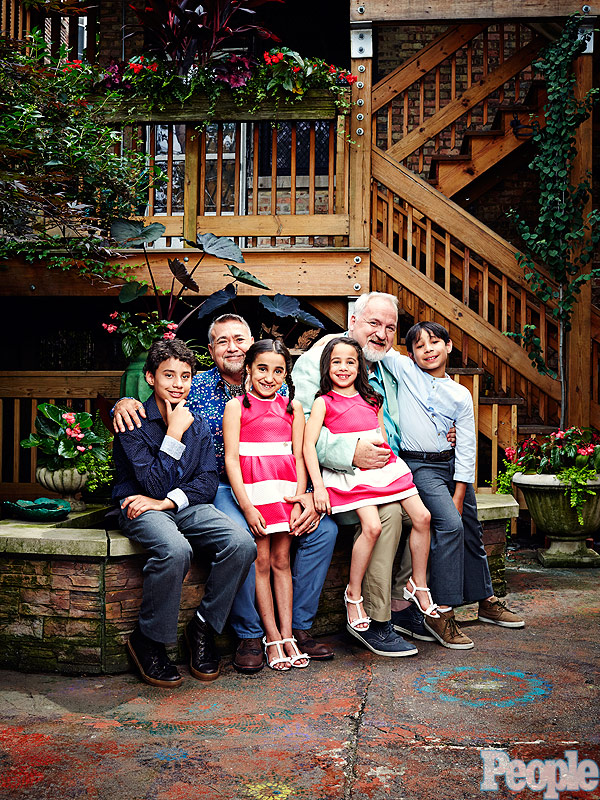 Taylor Castle