Mila Kunis is nothing if not honest about the ups and downs of parenthood.
The 32-year-old actress stopped by Live with Kelly Wednesday to promote her new comedy Bad Moms while, ironically, dropping some wisdom on what it's like to be an actual mom to a toddler while expecting baby number two.
"The other day, someone asked me how far along I was and I was like, 'I have no idea,' " said Kunis, who is already mom to 21-month-old daughter Wyatt Isabelle with husband Ashton Kutcher. "I was like, I can tell you when I'm due, and then I can do the math backwards."
Admittedly, the Family Guy actress hasn't been quite as on the ball with tracking her second child's every growth spurt.
"With [my first pregnancy], I could tell you precisely what she was developing, and what stage it was … but [with] the second one, I'm running after a toddler or I'm working, so I'm like, 'Oh that's right, I'm pregnant,' " she says.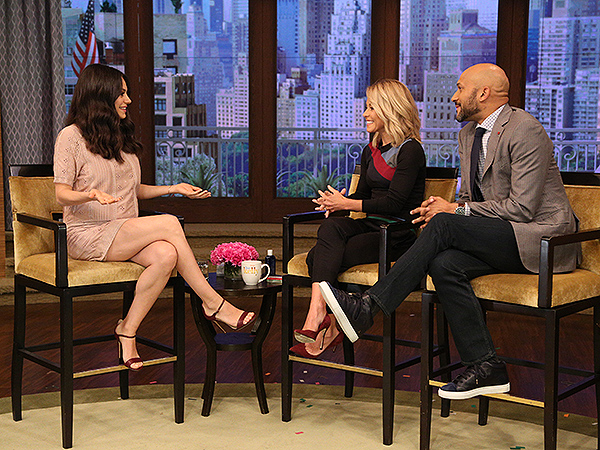 David M. Russell-Disney/ABC