Balancing blowouts and breastfeeding!
Real Housewives of Atlanta's Kandi Burruss took to Instagram Wednesday to share a glimpse into her life with a newborn — including syncing up her pampering session with her 3-week-old son Ace Wells' feeding schedule.
"This #breastfeeding stuff is no joke," the multitasking mama captioned the shot, which depicts her hair in the middle of being washed as her baby boy nurses.
Burruss, 39, adds, "He doesn't care that I have a head full of shampoo. He wants to eat now! Lol! Save your negative comments… #KandiKoatedMilk."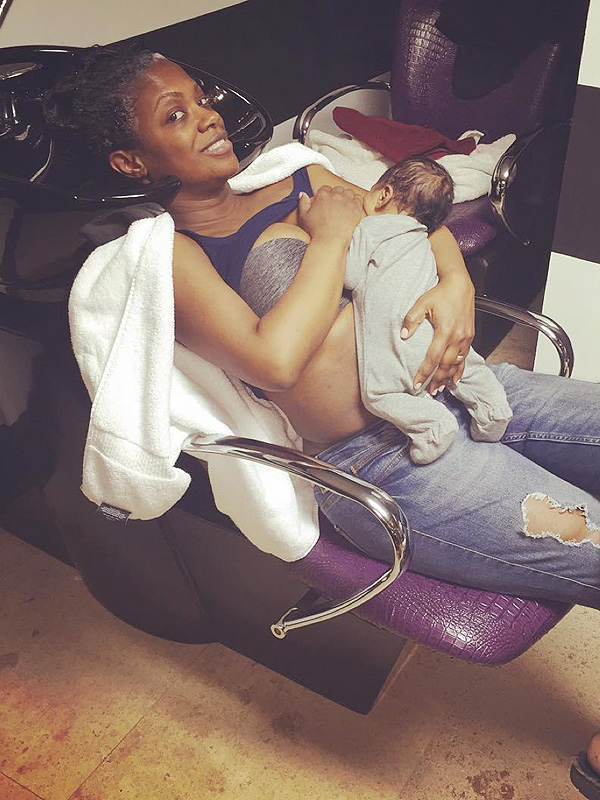 Source Instagram