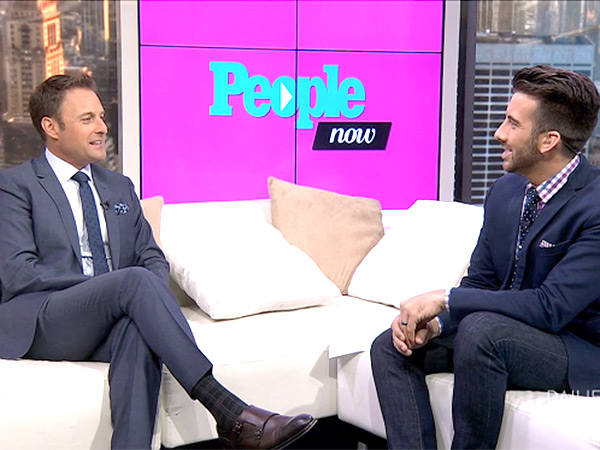 Chris Harrison's 12-year-old daughter is definitely daddy's little girl.
Harrison sat down with People Now's Jeremy Parsons on Thursday to talk about his show, raising his kids and how it all comes together for the single father of two.
For Harrison, filming Bachelor in Paradise is a family vacation, and the host joked about bringing his kids to the locations of drama and debauchery.
"My kids came with me to Paradise this summer," he said. "It's our vacation — we hang out in Mexico and swim. I feel like it's good life lessons for them to watch Jorge the bartender and then watch Josh eat pizza and make out with Amanda. It's good."
Harrison said he and his daughter Taylor even watch the show together.
"She'll sit with me in bed because I usually get the pre-release, and we'll watch it on my computer," he said. "It is a great avenue for me to have a conversation with my daughter. I never thought about this, but as a single dad, I want to have conversations with my daughter about men, about dating, about these things that she is heading into … As much as I would love to lock her away, this is happening."