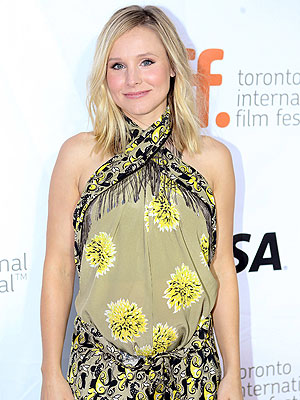 Steve Russell/Getty
In a move that would make Veronica Mars proud, Kristen Bell has cracked the case of the baby name game.
She and husband Dax Shepard were "completely stumped" about what to call their second child earlier this summer, but the expectant parents have now solved the mystery.
"We had a little bit of a breakthrough. We've settled on one, thankfully," Bell, 34, tells PEOPLE. "It's a lot of pressure, especially because we felt 'Lincoln' was so perfect."
As for when almost 18-month-old daughter Lincoln's little brother or sister is due, she says, "Hopefully sometime soon!"
And what does she think of Shepard's new bell-shaped tattoo on his wedding finger?
"It was surprising. He just came home with a Band-Aid on his finger one day. Those are the kinds of surprises I get at home," she jokes. "And people wonder why I keep letting him knock me up."