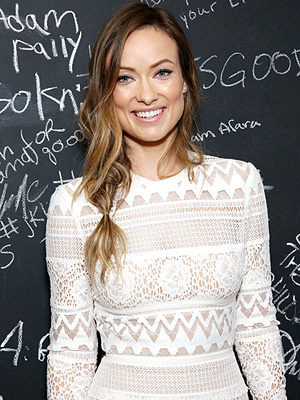 Brian To/Variety/REX/Shutterstock
Olivia Wilde is having quite the year. Aside from a fruitful onscreen career, humanitarian work and parenting duties to 2-year-old son Otis Alexander, she'll soon welcome her second child with fiancé Jason Sudeikis.
And though the expectant star certainly has her hands full, there's one thing she doesn't let fall to the wayside.
"I haven't really had to sacrifice my makeup routine because I have a son," Wilde, 32, tells PEOPLE about how motherhood has affected her beauty routine.
She adds, "As a woman who's maintaining the balances of identity and also motherhood and my own independence, there's something significant about being a really devoted mother, being a professional person and also saying, 'I'm gonna take 10 minutes to do my makeup and put on some funky eyeliner and make myself feel sexy and beautiful because that's for me.' "