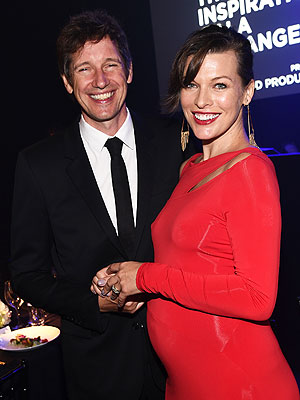 Michael Buckner/Getty
Milla Jovovich's daughter got her wish: She's getting a baby sister!
"We're actually having a girl so she's so excited," the actress, 38, told PEOPLE Wednesday at amFAR's Fifth Annual Inspiration Gala in Los Angeles.
The news that Jovovich's second child with Paul W.S. Anderson will be another daughter came as a big relief to the mom-to-be, who admits she was unsure the couple's firstborn, Ever Gabo, would take well to having a brother.
"I was actually worried if we had a boy, what would happen to him," she says with a laugh. "I was like, 'I wonder how long he will survive in our house with that little girl pushing him and sticking her foot out and tripping him!'"
Read More