When Padma Lakshmi was getting ready for her Blossom Ball Monday night, she surveyed her fashion options. That's when her budding fashionista daughter Krishna Thea, 5, chimed in.
"She lets me know what not to wear. I won't say the designer, but I opened a bag with two dresses that arrived and she said, 'Oh Mommy, please don't try those on!' " the Top Chef star told PEOPLE Monday at the Endometriosis Foundation of America's (EFA) 7th Annual Blossom Ball in N.Y.C.
"I thought they were pretty. But this was more comfortable and hides my brace," she says of a shimmering orange two-tone gown, featuring a black back.
Lakshmi flips up the bottom of her dress briefly to show a black brace under her elegant garment. "I'm really fine," she says of the "silly" fall she took last month. "I'm probably going to be able to take it off soon, but it's a long night and the first night I'm wearing heels since I've had the fall so I didn't want to push my luck."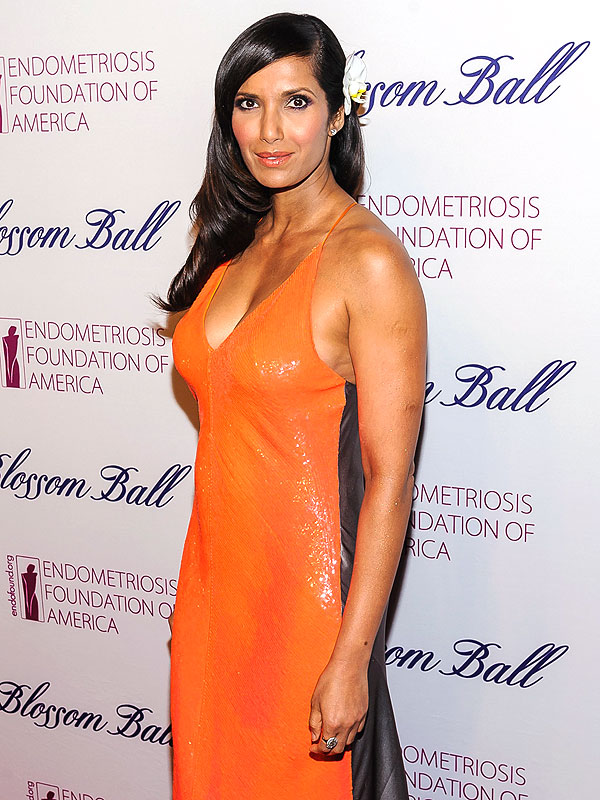 AdMedia/Splash News Online