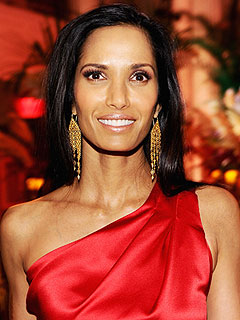 Dimitrios Kambouris/Getty
Like mother, like daughter!
Padma Lakshmi says her daughter Krishna Thea, 4, has learned to be a healthy eater — most of the time.
"Well, she's forcibly one. But she loves to eat healthy," the Top Chef star told PEOPLE at the Endometriosis Foundation of America's 6th Annual Blossom Ball.
"She also loves her candy and chocolate — she doesn't get to have it much."
The Bravo star has also found a kitchen helper in Krishna.
"We cook every night," she says. "We usually do a fresh meal for dinner, and then we usually have leftovers for lunch the next day."