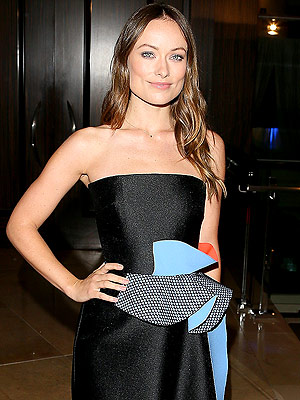 JB Lacroix/Getty
It's obvious that Olivia Wilde is, well, wild about being a mom.
"The amazing thing about becoming a parent is that you will never again be your own first priority," the actress told reporters Tuesday at the International Women's Media Foundation's 25th Anniversary Courage in Journalism Awards.
"The gift of motherhood is the selflessness that it introduces you to, and I think that's really freeing."
Wilde — who co-hosted the event in Beverly Hills, California — and fiancé Jason Sudeikis welcomed son Otis Alexander in April.
The busy 30-year-old actress says everything about life with her baby boy has been "amazing" since his arrival.