Jason Sudeikis and Olivia Wilde's son Otis Alexander wasn't interested in walking – that is, until he discovered the sweet taste of athletic victory.
During an appearance on The Tonight Show with Jimmy Fallon Thursday, Sudeikis said that the 16-month-old was a late walker, and wasn't inspired to get moving until he got his first basketball.
"I'm trying not to do the thing where I'm pushing him too much, but what was nice and — as I'm sure you know and anybody that has kids knows — you get to watch evolution happen in front of your very eyes," Sudeikis, a basketball fan and amateur player, told host Jimmy Fallon.
"Because he was crawling forever and he got really quick at it. And then he had little friends in the neighborhood that were all walking, all the same height as him and just buzzing around. I got like, 'Oh boy, Otis, let's go.' "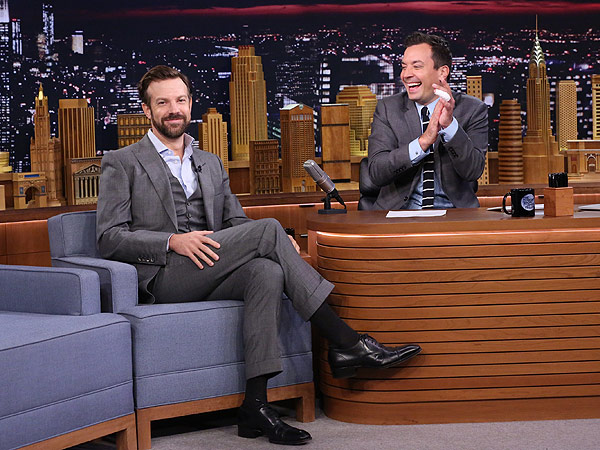 Douglas Gorenstein/NBC