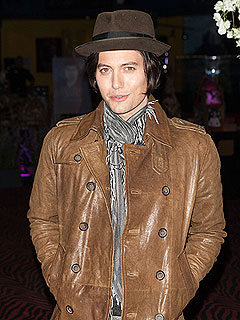 MediaPunch Inc/Rex USA
Jackson Rathbone really wants a playmate for 16-month-old son Monroe. So, it sounds like the pressure is on his new bride Sheila Hafsadi — or perhaps it's on his Twilight costar Nikki Reed!
"Nikki will be an amazing mom," Rathbone, 28, told PEOPLE Monday at the opening of Planet Hollywood's Twilight Forever Fan Experience exhibit in New York.
"We're trying to infect her with baby fever so we can have an amazing kid for Monroe to play with. We want him to have a little buddy."
Hafsadi could provide that too, of course — and in fact, Rathbone wouldn't mind adding two little buddies.