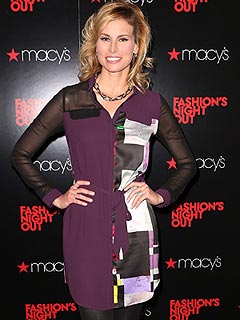 Alexander Tamargo/Getty
Although Niki Taylor's 4-year-old daughter Ciel is a fast and fearless tomboy, she loves being a gentle big sister to her little brother Rex Harrison, 17 months.
"Ciel is a princess tornado!" Taylor, 38, told PEOPLE Saturday after she launched March of Dimes' March for Babies at Miami's Tropical Park.
"But she loves her brother. They play together every morning, and she helps him learn how to do new things. Now he is switching to solid food."
The Nashville-based mother-of-four — twin sons Jake and Hunter, 18, live with their grandparents in Fort Lauderdale where they have childhood friends and jobs — is enjoying every minute of watching her babies grow.