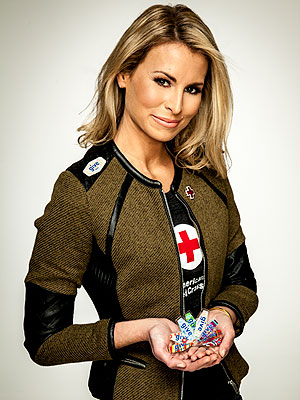 Courtesy Nexcare Give
Not only is she a supermodel and a supermom, but Niki Taylor is also super charitable.
The mom of four and longtime supporter of the American Red Cross is currently participating in Nexcare's seventh annual Give campaign to raise awareness about the heightened need for blood donation during the summer and encourage people to become blood donors.
Taylor, 40, became a very vocal advocate of the Red Cross following a near-fatal car accident in 2001.
"I needed lots of blood, and I've always thought about the donors who gave me a second chance at life," she tells PEOPLE. "It's important to raise awareness because every two seconds somebody needs a blood transfusion.
"We're trying to create a culture of giving," Taylor continues. "One donation can save up to three lives, and you never know when you're going to be the one who needs the help."