Thanks for welcoming our celebrity blogger Niki Taylor!
Since making her debut on the cover of Seventeen at age 14, Taylor has become one of the industry's most recognized faces, at one point appearing on six covers in the same month.
After a near-fatal car accident in 2001, Taylor underwent 41 surgeries and multiple blood transfusions during her recovery. Earlier this year, she appeared on Celebrity Apprentice, with the American Red Cross as her charity of choice.
Taylor, 36, currently makes her home in Nashville with husband Burney Lamar, daughter Ciel, 2½, and twin sons Jake and Hunter, 16. You can find her on Twitter.
In her final blog, Taylor shares her thoughts on welcoming her fourth child — son Rex Harrison arrived on Nov. 16.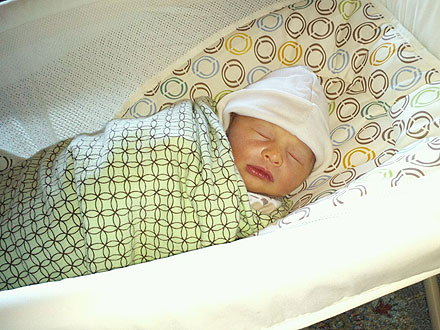 Rex Harrison Lamar – Courtesy Niki Taylor