Besides being celebrities, what do Nicole Richie, Dave Grohl and Kenny 'Babyface' Edmonds all have common? They and their kids are big fans of Nickelodeon's The Fresh Beat Band.
And it's easy to see why. The group, which consists of Kiki (Yvette Gonzalez-Nacer), Marina (Tara Perry), Twist (Jon Beavers) and Shout (Thomas Hobson), is known for both their upbeat tunes and colorful attire.
It's obvious they love what they do, but all four members agree it's always a thrill to learn they have a famous admirer. "The coolest thing that ever happened to me was when Dave Grohl introduced himself to me," Beavers tells PEOPLE.
Hobson shares a similar story. "I met Laurence Fishburne in a spa of all places. He has a daughter who watches the show," he says. "We had a very nice conversation."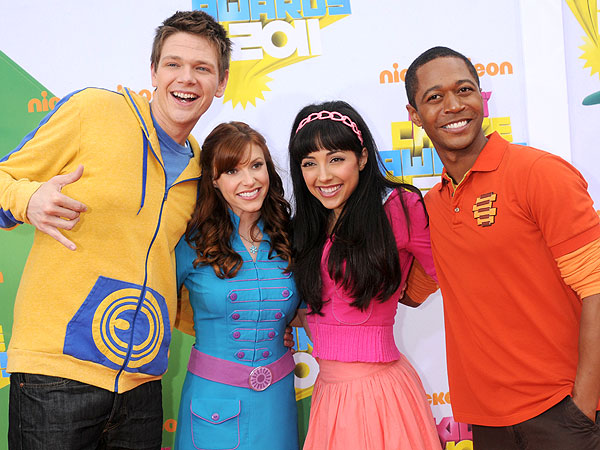 Getty Images