JoAnna Garcia Swisher's 2-year-old daughter Emerson Jay has some happy feet — and she takes them very seriously.
"Today was her first ballet class," Garcia Swisher, 35, said on Tuesday night at Switch Bel Air's Shop for a Cure event supporting the Charlotte and Gwenyth Gray Foundation. "It's just so unbelievable. When I was putting her shoes on, she said, 'Mama, be careful, that hurts.' "
The new mom — who, along with husband Nick Swisher, was treated to flowers from the online floral delivery service The Bouqs and wine from subscription wine service Club W during their evening out — is also impressed with Emerson's budding sense of style.
"She's getting to a place right now where she's very particular. We usually start from the shoes that she chooses and then I build an outfit off of that," explains The Astronaut Wives Club star.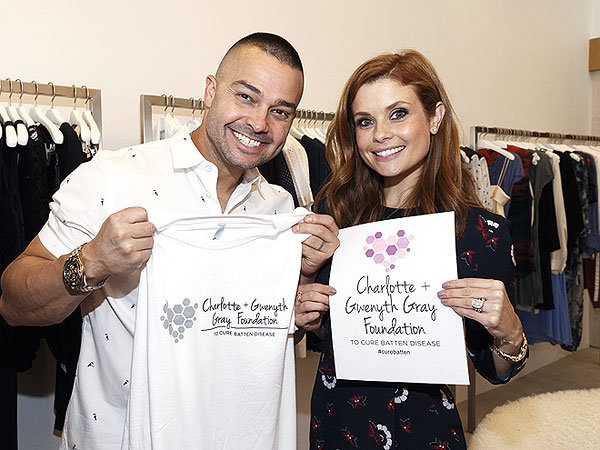 Rich Polk/Getty