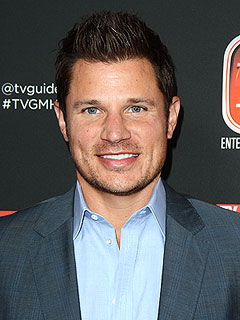 Tonya Wise/Splash News Online
Nick Lachey was used to being busy — but nothing could prepare him for the all-consuming role of being a father.
Asked what surprised him most about fatherhood, the 98 Degrees singer tells PEOPLE: "Just how intense it all is. I mean, honestly, it consumes everything you do, every decision you make. Everything in life is completely turned upside down by this little guy."
Not that Lachey, 40, and his wife Vanessa, 32, are complaining about 13-month-old Camden John.
"We're incredibly blessed," he told PEOPLE Monday at TV Guide's Hot List Party in Hollywood. "He's slept through the night since he was three months old. I mean, he's an angel. But really, everything you used to do — and you've done for the previous 38 years — now it's all flipped around."