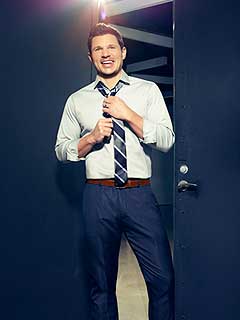 Miller Mobley
No pressure Vanessa, but Nick Lachey already has the next two kids all planned out.
Of course he's completely smitten with the couple's 17-month-old son, Camden John, but Lachey admits he is starting to get the itch.
"I do want a girl," he told PEOPLE in New York's Times Square while promoting his new job as host of VH1′s talk show, Big Morning Buzz.
"I think there's something emotional about having a daughter that I definitely want to experience."
But on second thought, "Maybe I'll get one more boy under my belt first," he says with a laugh. "I'll need some help to keep her in line, so a couple of brothers couldn't hurt."