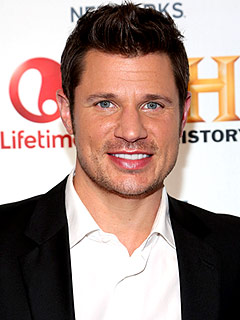 Paul Zimmerman/WireImage
Nick Lachey may have already taught son Camden John a lot of new things — but learning to test the limits wasn't one of them.
With the VH1 host and wife Vanessa's son set to celebrate his second birthday in September, the couple are learning firsthand what the terrible twos entail.
"He knows the word 'no' — of course he didn't learn it from me, but he knows the word," Lachey told PEOPLE at friend Matt Leinart's 8th annual Celebrity Bowl for Charity on Thursday.
"He's a typical 2-year-old. He sees how much he can get away with and pushes the end of the envelope, but it's a lot of fun."
But the proud dad admits there's plenty of exciting times, too. "It's a great age. He's discovering his personality, he's getting into everything [and] he's talking like crazy," he says. "They start to figure things out and push their boundaries."