She's only 3 months old, but already Nick Lachey's daughter Brooklyn Elisabeth knows an important secret.
"I'll come up to her and make faces and she smiles and laughs, she's already got me wrapped around her fingers," the 41-year-old host of VH1's Big Morning Buzz told PEOPLE after shooting the cover of the upcoming 2015 Toys "R" Us Toy Guide for Differently Abled Kids at a New Jersey photo studio Wednesday.
"The whole daddy's-girl thing, she's already got me hook, line and sinker," adds Lachey, who is working with the brand on the gift guide, an annual shopping resource for those who know and love children with special needs. (Having a brother with Asperger's, a form of Autism, has helped Lachey understand the different ways kids can learn.)
"[Brooklyn] is the happiest baby ever," he says. "She laughs and smiles, just the sweetest disposition."
Already, the differences between Brooklyn and her big brother, Camden John, 2, are evident.
"Cam is a little bit more reserved and our daughter is a firecracker," Lachey explains. "You could just tell that she's going to have a very, very strong will and she's going to give him a run for his money."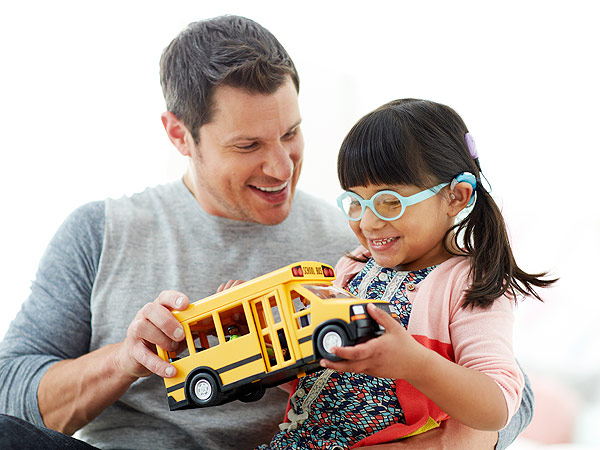 Courtesy Toys R Us