As if Dem Babies couldn't get any more adorable, Nick Cannon posted a too cute photo of his daughter (and Mariah's Mini Me) showing of her sassiest pose on Sunday.
And we couldn't help but notice that little Monroe was paying homage to her superstar mom with a sweet tee that read: "I (Heart) My Mommy."
"Her face says it all! It's Monroe's World! #AProblemOnMyHands #GotMeWrappedAroundHerFinger," wrote the proud dad.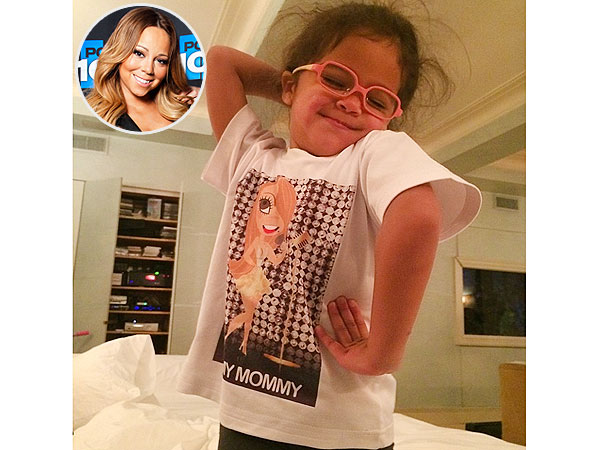 Courtesy Nick Cannon; Shareif Ziyadat/Getty