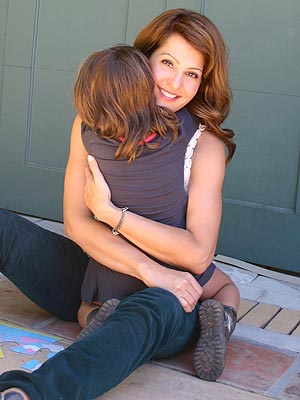 Jackie Tucker
Please welcome Nia Vardalos for a one-time celebrity blog!
Best known for her Oscar-nominated role in My Big Fat Greek Wedding, the actress celebrated her 19th wedding anniversary with her husband, Cougar Town star Ian Gomez, earlier this month.
Vardalos, currently starring in For a Good Time, Call, has also added author to her resume, with the upcoming April 2013 release of her new book, Instant Mom, in which she chronicles her journey of adopting a daughter in 2008 with only 14 hours notice.
You can find her on Facebook and @NiaVardalos on Twitter.
In an exclusive blog, Vardalos shares how she is savoring the season's fleeting moments and learning to cherish each sweet memory with her daughter — especially from the front seat of her car.
Read More