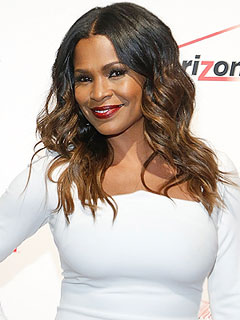 John Lamparski/WireImage
When Nia Long gave birth to her baby boy, she quickly realized there would be no need to pencil in maternity leave — it's already built into the business.
"It wasn't like I called my agent and said, 'I'm having a baby and I'm not coming back for two years.' It was more like, 'I'm having a baby,' and they stopped calling me for awhile," The Best Man Holiday actress, 43, tells Mom.me.
"Once the baby was born, and I was ready, the conversations gradually started to happen and eventually you get a job."
But even if there had been a role immediately following the arrival of now 2-year-old son Kez Sunday, Long would have likely turned it down.