Britney Spears opens up about raising sons, date nights with her new man, and whether she'll marry again. Subscribe now for an inside look at the popstar's life now, plus exclusive at-home photos, only in PEOPLE.

A hit Las Vegas show. Two happy, rambunctious boys. A hot new boyfriend who adores her. In short: life for Britney Spears has never been better.
"I'm the happiest I've ever been," Spears, 33, tells PEOPLE in this week's exclusive at-home cover story.
While her long-running Planet Hollywood residency is a big hit — the show has grossed nearly $50 million in ticket sales in a little more than a year — the superstar's true passion is being a mother to Sean Preston, 9, and Jayden James, 8. "My kids come first in my life, bottom line," says Spears, who shares parenting duties with her ex-husband, Kevin Federline.
As a hands-on mom, Spears has a lengthy to-do list: play dates, soccer games, gymnastics lessons and up to three hours of homework a night. "Homework is a priority," she says. "We have a reward system that helps motivate them: if they get so many As, they get one toy a month."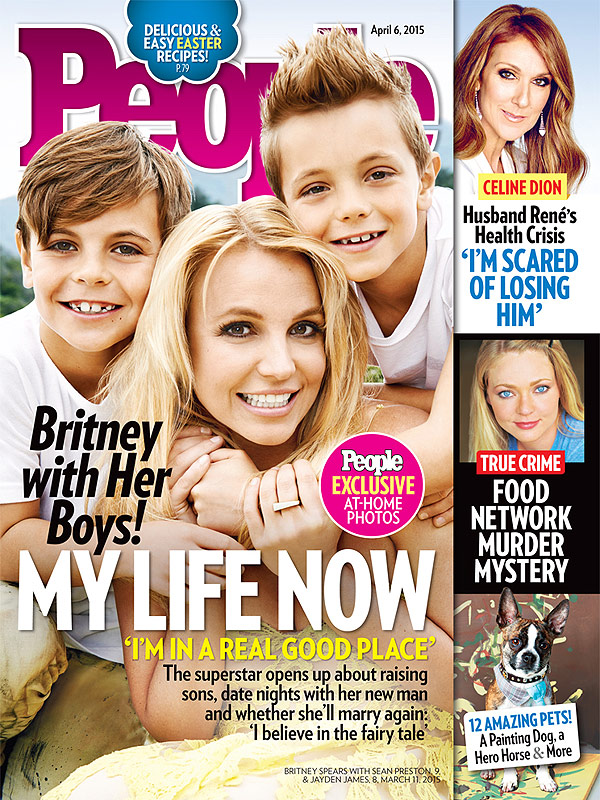 Jeff Lipsky for PEOPLE