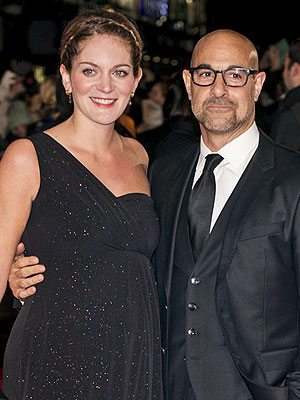 Mark Cuthbert/UK Press/Getty
The odds were in his favor: It's a boy!
Hunger Games star Stanley Tucci welcomed his fourth child, a son, on Sunday, Jan. 25 in London, his rep confirms to PEOPLE exclusively.
Matteo Oliver Tucci is the actor's first child with wife Felicity Blunt. He is also dad to daughter Camilla, 12, and twins Nicolo and Isabel, 14.
"I believe he is mine. We are all thrilled to welcome him to this cold, cruel world," Tucci, 54, jokes to PEOPLE.
All kidding aside, the new dad adds, "We are all thrilled that he is here and healthy."