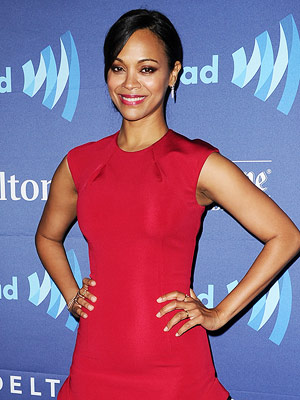 Jason LaVeris/FilmMagic
Zoë Saldana knows all about body acceptance.
Shortly after welcoming her twin boys, Cy Aridio and Bowie Ezio, last November, the Star Trek Beyond actress began documenting her trips to the gym on her Facebook and Instagram. At the end of July, Saldana posted a selfie that gave fans a peek at her impressive progress (and those enviable abs!).
It was a proud moment for Saldana, who, at that moment in particular, hoped to inspire first-time moms. "We are stronger when we stick together — wishing each other good, cheering each other along," she wrote on her Facebook page.
When it comes to embarking on a fitness journey, Saldana stresses the importance of appreciating one's current state.