Despite the thousands of "World's Greatest Dad" mugs in the hands of dads who are, by all accounts, pretty solid, Neil Patrick Harris and husband David Burtka may just win the actual World's Greatest Dad awards.
On Monday night, Harris posted photos on his Instagram account of the massive birthday cake he and Burtka created for their twins, Harper and Gideon.
"Happy 5th birthday to Gideon and Harper, the two greatest kids in all the land! (Cakes created and decorated by their fathers)," Harris captioned a photo of his beaming kids, dressed up in "formal" attire and sparkly crowns.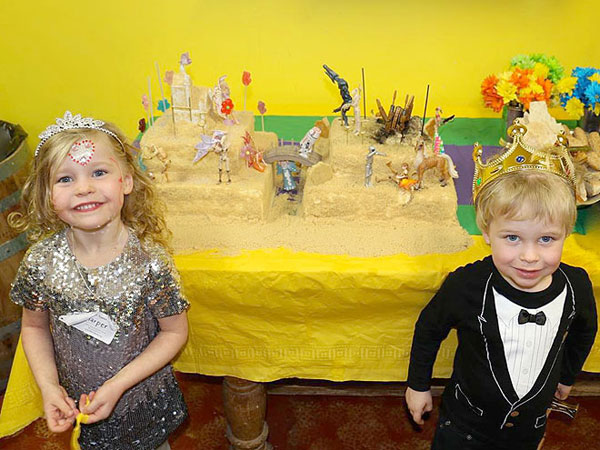 Courtesy Neil Patrick Harris