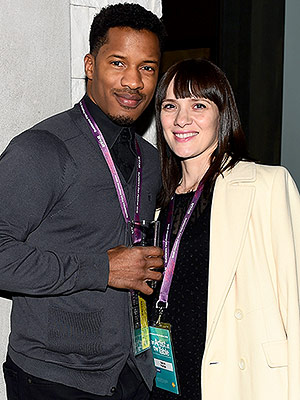 Nicholas Hunt/Getty
It's the birth of a … daughter!
Birth of a Nation star Nate Parker and his wife Sarah DiSanto have welcomed their fourth child, daughter Justice, the 36-year-old actor and director confirmed to E! News at the Hollywood Foreign Press Association's Grants Gala on Thursday.
The couple, who met while attending Pennsylvania State University and married in 2007, are already parents to three young daughters.
Coincidentally, Parker grew up with four younger sisters.