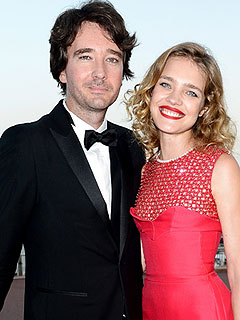 Pascal Le Segretain/AdB/Getty
There's another baby on the way for Natalia Vodianova!
The Russian supermodel is expecting her fourth child — her first with boyfriend Antoine Arnault, he announced on his Facebook page Tuesday.
"Giving a little brother or sister to Natalia's three wonderful children is something we wanted so much: AND NOW IT'S HAPPENING!" Arnault, who heads the luxury men's footwear brand Berluti, writes.
The father-to-be also confirmed Vodianova, 31, is safely in her second trimester — and it sounds like he might be more nervous about the upcoming bundle of joy than the veteran mom-to-be.
"We're going to have our first baby next year!!! #4 for her but #1 for me… I'm a little stressed! She was tired the first 3 months but is fine now…"
Read More