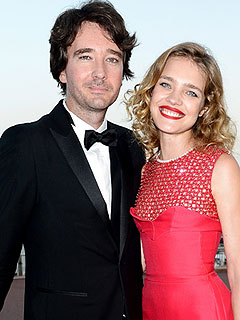 Pascal Le Segretain/AdB/Getty
And baby makes four!
Russian supermodel Natalia Vodianova welcomed her first child with boyfriend Antoine Arnault on Friday, May 2, she announced on her Instagram.
"Last night at 2:45 a.m. was born our baby boy Maxim, living up to the definition of his name: he was born an incredible 4.2 kg (9 lbs., 2 oz.) and 55 cm (21.6 inches)!" the model mama, 32, writes, sharing a photo of her newborn's foot.
"The baby and I are doing beautifully well to the delight of the proud daddy. Thank you for all your good wishes."
The couple's son joins Vodianova's three children — Viktor, 6½, Neva, 8, and Lucas, 12 — from her previous relationship with Justin Portman.