Christmas carolers have hit an all-time level of cute!
On Wednesday, proud dad Neil Patrick Harris shared a video of his 4-year-old twins, Gideon Scott and Harper Grace, showing off their super cute vocals during an adorable rendition of "Jingle Bells."
"Yay! David is back home and the family [is] all together! Time to trim us a tree," the actor captioned the clip on Instagram.
Dressed in festive seasonal sleepwear — a red striped set and a matching headband for Harper and Frozen-themed pajamas for Gideon — the tow-headed tots were in the middle of happily hanging ornaments on their colorful tree when they stopped to sing.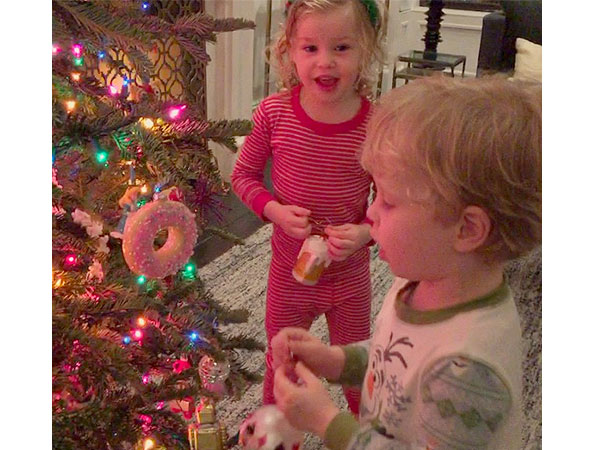 Courtesy Neil Patrick Harris