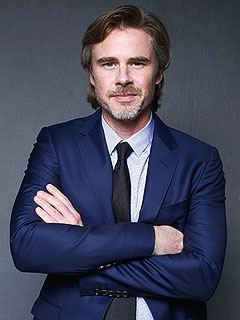 Jeff Vespa/Getty
Sam Trammell knows how to run with the dogs on True Blood, but when it comes to the actor's fraternal twin sons, they're all about the big cats.
"My boys are into destroying the house, fighting like little lion cubs," the actor tells PEOPLE. "They're into digging, anything that digs dirt out of the ground like diggers and jack hammers and machines."
But a good-looking house guest can bring Gus and Winston's focus on the fun outdoors to a sudden standstill. Trammell jokes his 2½-year-olds have a weak spot for women and immediately turn up their rough and tumble tendencies when one's around.
"Boys are boys. If a pretty girl comes in the house — especially with blonde hair — they just start running in circles and screaming. That's their first reaction … they just go, 'Ahhh!' " he says.
"When you're an adult, you hold those feelings in, but when you're a kid, you just scream and run. It's so funny."
Read More