Kevin Zegers is in between jobs right now — and he's totally fine with that.
"I don't know how one person could physically raise twins on their own," the actor says in the latest issue of PEOPLE. "There's just not enough time or hands to do everything that needs to be done. It's nice that my wife and I are doing as much as we can together."
The former Gracepoint and Gossip Girl star, 31, became a first-time father when he and his wife, Jaime Feld, welcomed fraternal twin daughters, Zoë Madison and Blake Everleigh, on Aug. 17.
"We really tried for a while to have children — we didn't just happen to get pregnant," says Zegers. "We definitely wanted these girls and knew that we would be super attentive."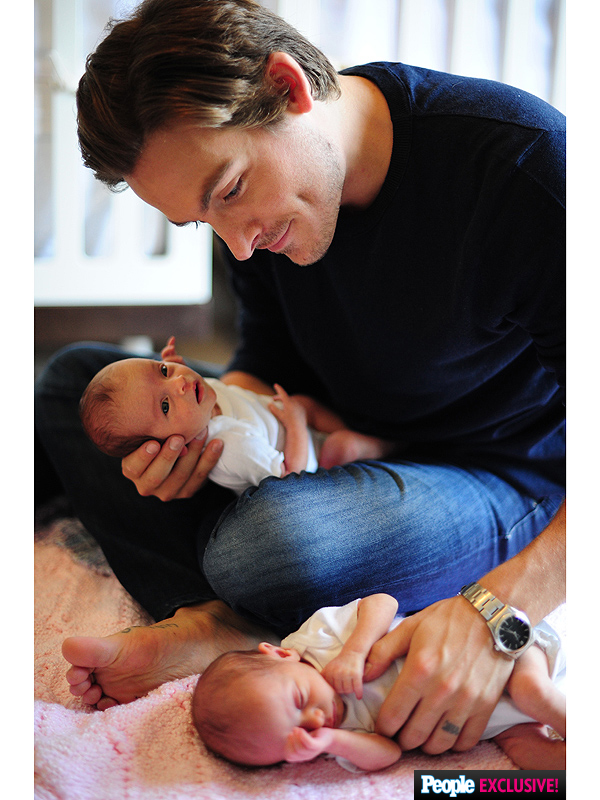 Zoë (left) and Blake (right) with Zegers – M.A. Katcher