Miami Heat star Chris Bosh and his wife Adrienne are beyond excited about the twins they are expecting this spring.
"Adrienne and I enjoyed a lot of pillow talk while we were dating about having kids and raising a big family," Chris, 31, told PEOPLE at Monday night's opening of Sparkle + Shine Darling, Adrienne's glam new gift shop, cafe and event space in Miami Beach.
He adds, "It's exciting to actually be doing it now!"
Already the parents of three children, the couple admit they enjoy the chaos of hearing many young voices filling their home.
"I love having lots of children around, and a big family is wonderful for holidays and other traditions. It's really fun to watch them grow and become cohesive adults," Adrienne, 30, told PEOPLE during the party that included Chris' basketball teammate Dwyane Wade and his actress wife Gabrielle Union.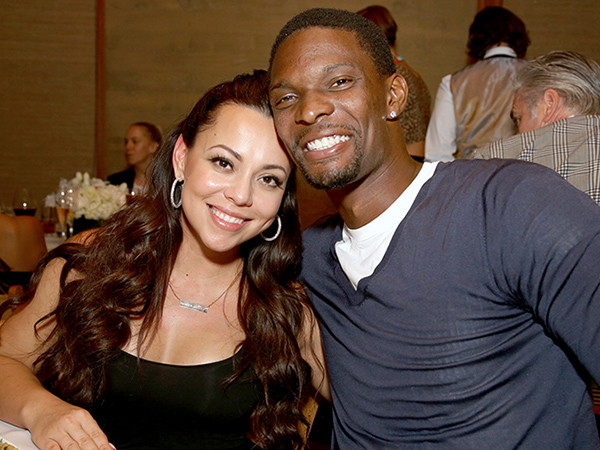 Getty