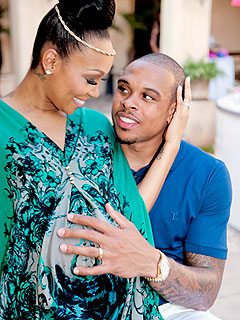 Milanes Photography
Monica's baby girl is here!
The singer and her husband, Phoenix Suns' Shannon Brown, welcomed their first child together, Laiyah Shannon Brown, on Tuesday, Sept. 3 in Atlanta, her rep confirms to PEOPLE.
After 12 hours of labor and a failed epidural (anesthesiologists administered a second dose), Monica, 32, delivered the couple's daughter. Born at 1:55 p.m., she weighed in at 6 lbs., 1 oz. and measured 19 inches long.
"Mom, Dad and baby are doing great!" her rep tells PEOPLE.
On hand for Laiyah's debut were big brothers Rodney, 8, and Romelo, 5½ — Monica's sons from a previous relationship. "They were there when their little sister's entrance into the world took place," the rep adds.
Read More