It isn't always easy finding the perfect fit when dressing for two.
Although Molly Sims announced her second pregnancy in September, the reality of her growing belly only recently set in.
"This week was the week that you know you're pregnant because you can hardly fit into regular clothes — the belly busters are just not quite working," Sims joked with reporters at the 2014 Elle Women in Hollywood Awards in Beverly Hills Monday night.
"It's a little nerve-wracking. Every time you think, 'Oh God,' " says Sims about dressing her burgeoning bump. "I tried on this skirt this afternoon [and] I couldn't get it on. I'm like, there's no way I just had a fitting again."
Luckily for Sims, it was a quick fashion fix. "For some reason, I had it on wrong … Thank God," she says of her black Lela Rose skirt.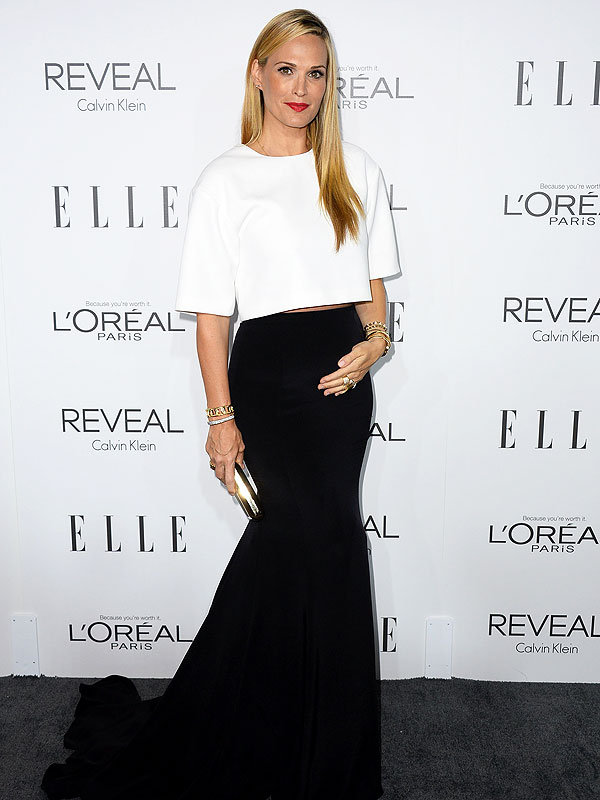 Jordan Strauss/AP