He will soon be a big brother, but Molly Sims's son Brooks Alan still isn't quite sure where babies come from.
"Someone sent me this box with a swing in it, it's really really cute, and there's a picture of a baby in the swing on the box," Sims, who is five months along with her second child, told PEOPLE at the Annie for Target collection launch Tuesday night.
"Someone was over and asking Brooks, 'Are you excited about Mama's baby?' and he goes, 'Mama's baby's right there!' He thinks it's the baby in the swing."
In terms of filling 2-year-old Brooks in on what's to come, "we're really not there yet, but I'm excited, I think we're gonna start to get a baby doll and bring it home and name it," the 41-year-old shares.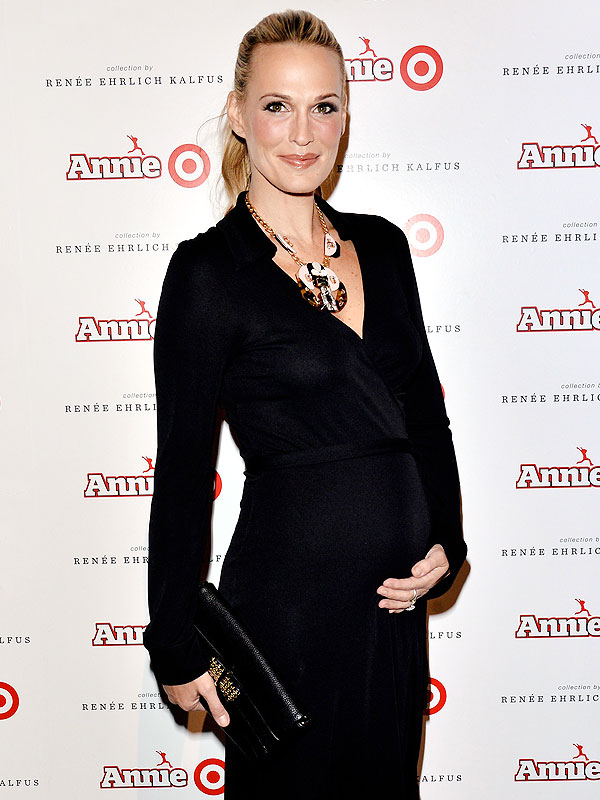 Henry Lamb/Photowire/BEImages