Molly Sims always knew she would be a mother, a suspicion confirmed during her frequent visits to psychics during her younger years.
But what she didn't know was that her dreams of having a baby would come much later in life.
"I would have been a good mom earlier, but I didn't find my prince until I was older," The Everyday Supermodel author says in the February issue of Jeff Lipsky for Fit Pregnancy.
"I don't regret starting later — everything I've wanted to do, I've done. I lived in Europe for six years, waitressed, worked at a book company and in a law office."
Although she wouldn't change the timeline of her life, Sims — who is mom to 2½-year-old son Brooks Alan and expecting her second child with husband Scott Stuber — admits her age has played a factor in her pregnancies. After discovering the couple would be welcoming another baby — a girl due in March — Sims decided to keep the news a secret until it was safe to share.
"I'm 41, so I had an ultrasound and blood tests to make sure everything was okay," she explains. "We waited until we got the results at 14 weeks to tell anyone, but my in-laws came to visit early on and they said I looked green!"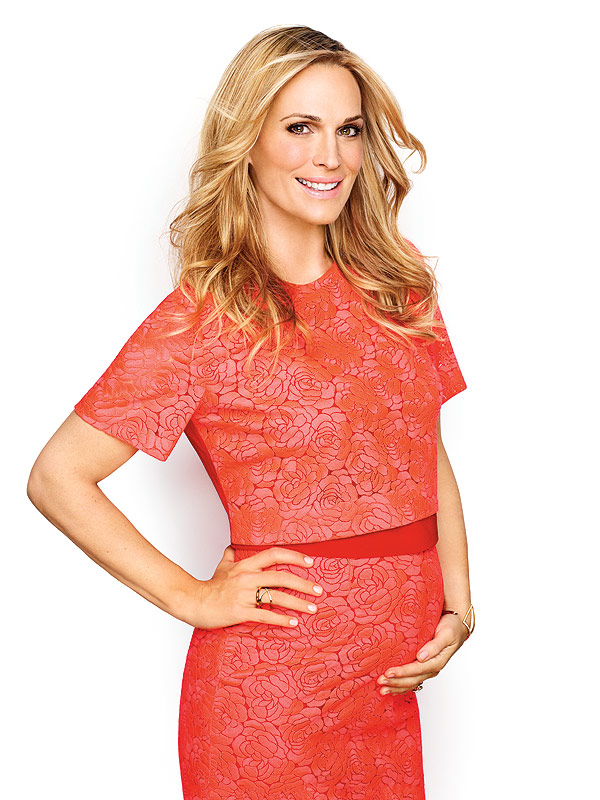 Courtesy Fit Pregnancy