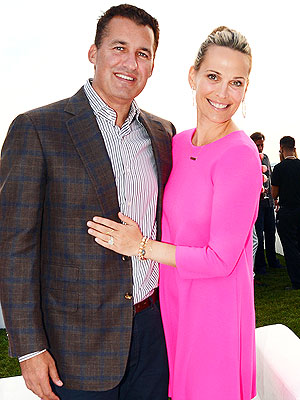 Patrick McMullan/Sipa USA)
Her hard work has paid off: Molly Sims is pregnant!
The model and actress and her husband, producer Scott Stuber, are expecting another baby together, she announced Tuesday on her website.
"I am BE-yond thrilled to share some very special news with you," Sims, 41, writes.
"Scott, Brooks, and I are welcoming a fourth member to our little family — our second child!"
Along with the announcement, the mom-to-be posted a photo of herself and son Brooks Alan holding up chalkboards that read "4 months" and "2 years."
"I can't even being to explain just how excited we are for a new baby. We are so, so, so blessed as a family, and I'm speechless at the fact that we have the opportunity to bring a second bundle of joy into the world," Sims writes.