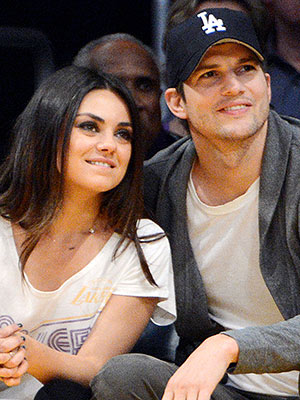 Splash News
Mila Kunis and Ashton Kutcher are parents!
The couple welcomed their daughter at 1:23 a.m. on Wednesday, Oct. 1, and Kutcher revealed her name on his website Thursday.
"Mila and I would like to welcome Wyatt Isabelle Kutcher to the world. May your life be filled with wonder, love, laughter, health, happiness, curiosity, and privacy," he wrote.
Speaking of privacy, the actor's post included photos of several different babies. "Can you guess which one is ours, or does it really matter?" he wrote. "All babies are cute."
"She's here and healthy," a source said shortly after Wyatt's arrival. As for her name, only Kutcher's mother knew it ahead of time, a source close to the actor tells PEOPLE. The couple really liked unisex names, adds the Kutcher source, and the other names they considered were unisex as well.
Read More