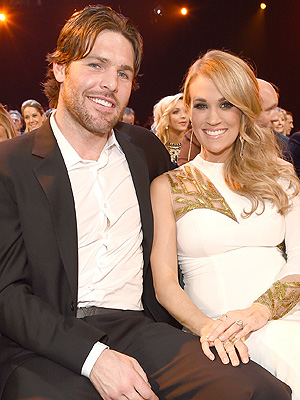 Jason Merritt/Getty
Like father, like son!
Carrie Underwood introduced her newborn baby boy on Instagram with an adorable photo of Isaiah Michael cuddled up with a miniature hockey stick.
"The Predators are in the playoffs! Just waiting to get called up! #PutMeInCoach," the country singer captioned the shot, which shows the month-old tot asleep with the Predators stick in hand and skates on his feet — a sweet ode to husband Mike Fisher's hockey team, who play the Calgary Flames late Sunday afternoon.
The "Blown Away" songstress, 32, and Fisher, 34, welcomed their first child on Feb. 27.
Read More