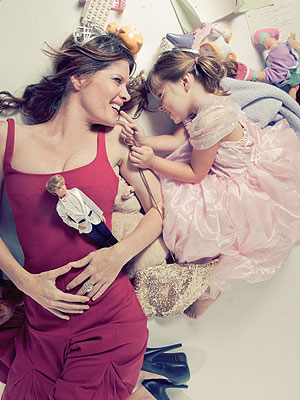 DuffImages.com
Please welcome Michelle Stafford to our celebrity bloggers series.
The two-time Emmy Award-winning actress is best known as Phyllis on The Young and the Restless, a role she played for 15 years.
Now mom to daughter Natalia Scout Lee, 3½, Stafford blogs on everything from body and style to decor and men on her "Doing It as a Single Chick" website.
She is currently the co-creator, co-writer and star of The Stafford Project, a web series that debuted in August. As a tongue-in-cheek depiction of Stafford's life, the series has been called "terrific and audacious" by TV Guide.
The show can be viewed on her website and on YouTube. Additionally, Stafford, 48, can be found on Facebook, Twitter and Instagram.