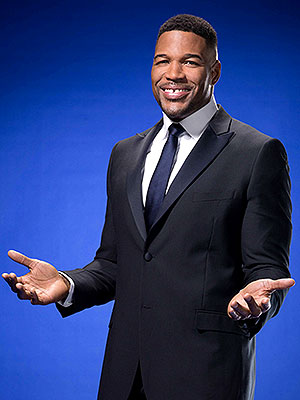 Courtesy A&E
Michael Strahan has some impressively ambitious children.
"They already know what they want to do with their lives, which I am amazed at because, at their age, I had no idea what I was going to do," Strahan tells PEOPLE about his children.
The father of four — Tanita, 23, Michael Jr., 20, and 10-year-old twins Isabella and Sophia — foresees futures in the fashion merchandising and psychology fields for his kids.
"[My girls are] big time into animals," Strahan, 43, says. "We have two dogs — they also foster dogs — they have nine cats, three horses, and [every] time I see them I'm at some fundraiser to help raise money for some local shelter."
He adds, "They're great kids with great hearts."