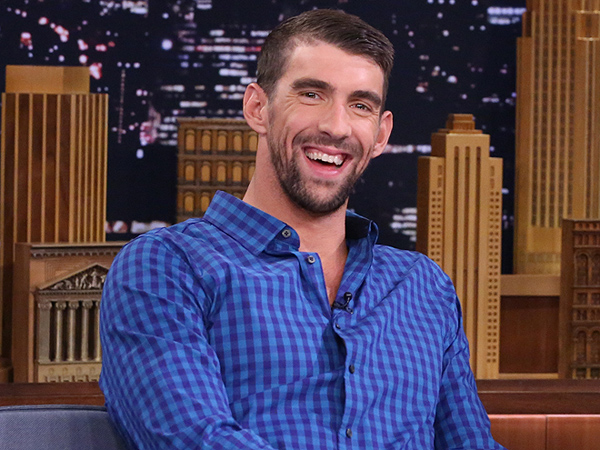 Andrew Lipovsky/NBC/NBCU Photo Bank via Getty
Michael Phelps' son Boomer Robert has been getting almost as much attention as his dad lately.
Between sweet photos taken in the stands at Phelps' last Olympic competitions to having over half a million followers on Instagram, the newly retired swimmer's son — who turns 4 months old on Monday — is quite the popular one.
But how did Phelps and his fiancée, former Miss California USA Nicole Johnson, come up with their first child's name?
"We heard the name, and we didn't want, like, a normal name," he told Jimmy Fallon on Thursday night's episode of The Tonight Show. "And I brought it up to Nicole and she was like, 'Oh, that sounds kinda cool.'
"Boomer, like boom boom … we didn't know either. We had no second option — once we picked that, we were like, 'Yeah,' " Phelps, 31, adds with a laugh. "He's definitely gonna be the cool kid."