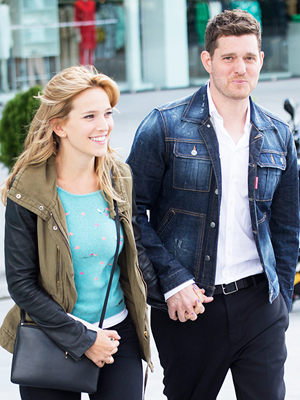 Iconic/GC Images
A good week has gotten even better for Michael Bublé.
Days after announcing son Noah had returned home from a stay in the hospital following a scalding accident, the Canadian crooner, 39, shared happier news — he and his wife Luisana Lopilato are expecting their second child.
"Who's that in there?" Bublé asked his 22-month-old son in a video posted to his Facebook page. "Baby!" Noah replied, pointing to his mother's belly.
The singer and Argentinian actress Lopilato, 28, recently spoke of plans to expand their family.
"Me and my wife would really love to have three or four, five [kids], if we're blessed to do that," Bublé told PEOPLE in June. "And if we can't do it naturally, then we'll do it another way — we'll adopt."
Read More