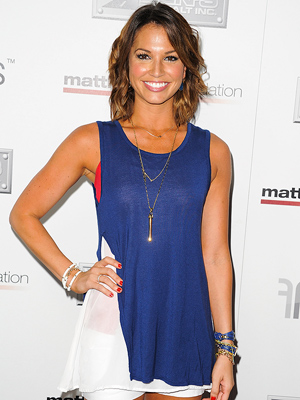 Angela Weiss/Getty
Melissa Rycroft's days on the dance floor are finally paying off.
Now mom to 3½-year-old daughter Ava Grace and 5-month-old son Beckett Thomas, the former Dancing with the Stars champ is constantly on her feet.
"I used to have all of this free time even with my one child, I have one more and I don't sit down anymore, so it's crazy," Rycroft, 31, told PEOPLE before she headed off to host the Smirnoff Ice "Ladies with Game" Tailgate Party on Oct. 2.
"On one hand, I'm used to the fact that it takes me 30 minutes to get out of the house. I've got that down, and I know that if I want to just up and get my nails done, I can't."
While the working mom first learned that parenting lesson after she welcomed Ava in 2011, juggling two children has its new set of challenges.