Break out the blue confetti!
Reality star Melissa Rycroft and her husband Tye Strickland are expecting a baby boy in April, she tells PEOPLE.
"I'm so excited," Rycroft, 30, says. "I feel very lucky that I get to experience the bond between mother and daughter and between mother and son. I hope he's a little mama's boy."
She adds, "I can't wait to see if he's going to be into sports like his dad or more artsy."
Having already experienced pregnancy with now 2½-year-old daughter Ava Grace, the Bachelor alum had an inkling of the baby's sex early on.
"With Ava, my pregnancy was smooth sailing," she says. "With this one, from day one I was really sick. We thought it would be a boy because it was so different!"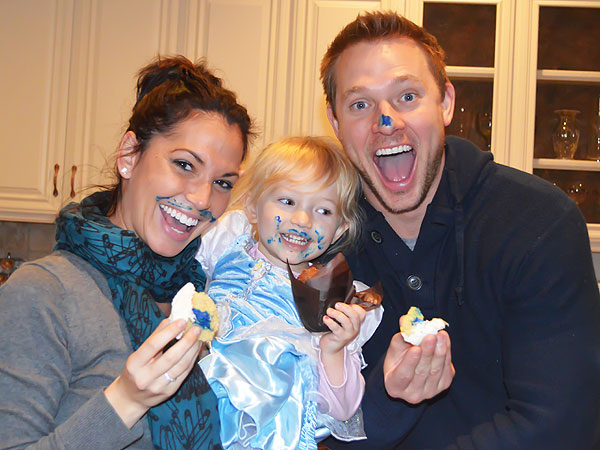 Courtesy Rycroft-Stricklands