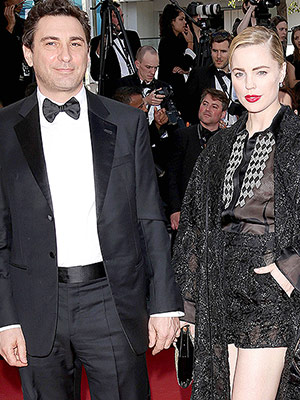 Adhemar Sburlati/Broadimage
It's double the trouble for Melissa George: The actress has welcomed her second child.
Born on Tuesday, Nov. 3, son Solal Samuel Glenn Blanc weighed in at a "healthy" 9 lbs., 4 oz., when he entered the world at the American Hospital in Paris, France, according to George's website.
"My journey to motherhood is what I am the most proud of," The Good Wife and Grey's Anatomy star said in a statement through the site. "I am the mother of two beautiful sons. Thank you to my love, JeanDavid, for giving me the best gift in my life. I love you."
George, 39, and her partner, French businessman Jean David Blanc, are also the parents of Raphaël, 21 months.
Blanc and George began dating in 2011, and announced they were expecting in June. George's new NBC show Heartbreaker was pushed from the fall to mid-season debut due to the star's pregnancy.