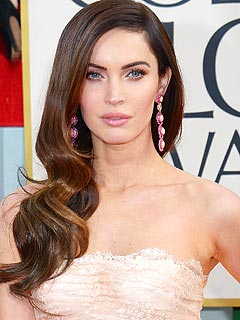 Giulio Marcocchi/Startraks
Megan Fox thought having one baby blew her mind — and then she welcomed her second son.
Now, the mom of two under two — Bodhi Ransom, 4 months, and Noah Shannon, 21 months — is trying to balance raising both boys. Despite her best efforts, the hands-on mom can't help but feel torn in two directions.
"As a mom it's hard because I don't feel like I'm ever giving either one of them 100 percent of my attention or 100 percent of myself, so I carry a lot of guilt," the Teenage Mutant Ninja Turtles star tells Parents magazine.
"Do they each understand how special they are and how much I love them? And are they understanding that they're unique? It's hard to make each one feel like an individual when you have to raise them together and manage them together all of the time."