Chelsea Handler's brand-new Netflix talk show Chelsea only premiered a few weeks ago, but the hostess has already had some pretty high-profile mom guests. Among them? Drew Barrymore, Gwyneth Paltrow — and now, Kate Hudson, Mayim Bialik and Malin Akerman.
In a clip from the newest episode of her show, premiering Wednesday, Handler sits down with the actresses over dinner to hear about what it's like to be a mom to tween boys.
"I'm loving the preteen [experience]," says 37-year-old Hudson, whose son with ex-husband Chris Robinson of The Black Crowes is 12-year-old Ryder Russell.
She adds with a laugh, "His hormonal moods are so fun for me, because it makes for so much comedy!"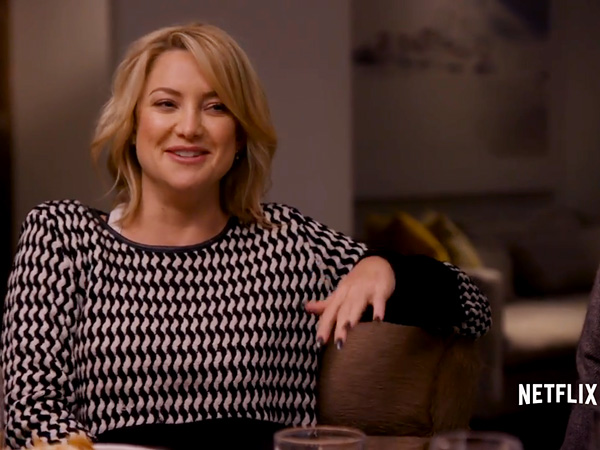 Courtesy Netflix