The McConaugheys sense of style is seriously out of this world.
Interstellar actor Matthew McConaughey brought along his biggest supporters — wife Camila and kids Levi, 6, Vida, 4½, and Livingston, 2 next month — to the Monday unveiling of his star on Hollywood's Walk of Fame.
And it was a true family affair: Almost everyone from the man of honor to his youngest mini me dressed in duds from Dolce & Gabbana.
Matthew, 45, wore a bone cotton three-piece suit while Camila wowed in a blue brocade cotton dress. But it was their three little ones that stole the show: Levi in Appaman's Mod Suit ($150) and Standard Shirt ($51), Vida and her floral cotton dress ($1,050) and Livingston in his navy two-button suit.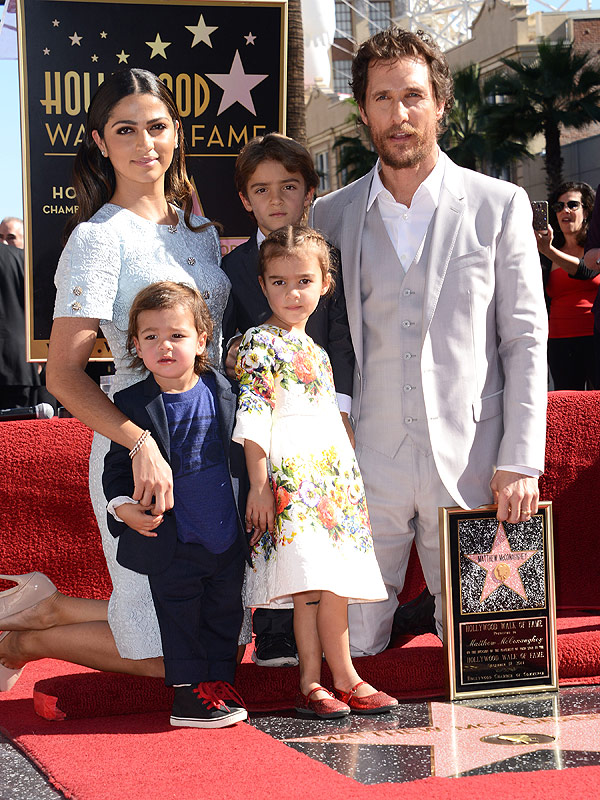 Chris Delmas/Visual Press