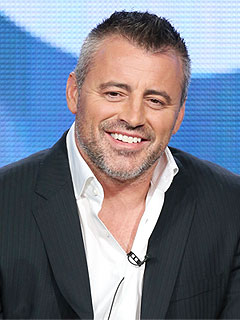 Frederick M. Brown/Getty
Matt LeBlanc is well aware he is raising a daughter in a different age than the one he grew up in.
"There is so much social media now and so much more that she's exposed to that I wasn't exposed to," LeBlanc, 46, told reporters Thursday while doing press for his Showtime series, Episodes.
"You just try and teach them right and wrong, keep an eye on them and be there with them. You can only do so much."
LeBlanc's shooting schedule takes him to Europe up to four months a year, but he says he consolidates his time away so he can return to Los Angeles to be with his daughter Marina, 10, whom he co-parents with his ex-wife Melissa.
"I feel really fortunate that four months of work is plenty," the former Friends star says.
Read More