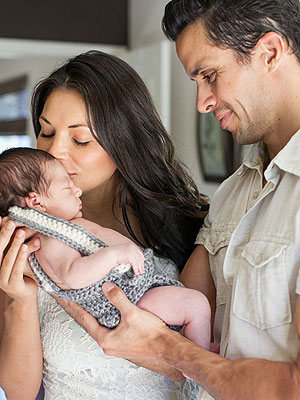 Courtesy Matt Cedeño
He may not have been able to do all of the pushing, heavy breathing and sweating, but Devious Maids star Matt Cedeño played an important role in welcoming his now 2-week-old son Jaxon Cruz into the world.
"I was right there, as they say, in the catcher position," Cedeño, 38, tells PEOPLE with a laugh.
"It was amazing — a blend of emotions for both my wife [Erica Franco Cedeño] and myself. It was really cool," he adds.
But nothing — not even the sight of Robin Williams fainting in Nine Months — could prepare the actor for the miracle of birth in real life.
"You see movies and you hear about experiences, but until you're actually there and witness it — it's just … surreal," says the proud dad.