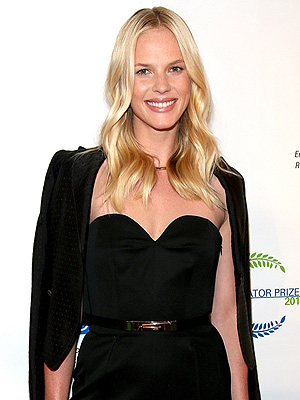 Paul Zimmerman/WireImage
Birthday girl Anne V is going to be a model mama.
The Russian-American stunner, who turned 29 on Thursday, and her boyfriend Adam Cahan are expecting their first child, she announced on Twitter.
"On this birthday I couldn't feel luckier, happier & more grateful. [Adam] & I couldn't be more excited for you," she captioned an ultrasound image of the baby's feet.
And it turns out she's quite far along — V debuted her baby belly by posing alongside fellow model Christy Turlington-Burns in Every Mother Counts t-shirts.
Born Anne Vyalitsyna, the model has been dating Cahan, senior vice president of mobile and emerging products for Yahoo, since 2014. She was previously linked to New York Mets pitcher Matt Harvey and Maroon 5 frontman and Voice coach Adam Levine.
Read More