What a view!
Jimmy Fallon may be the man of the hour when it comes to her pregnancy announcements, but it's Ali Larter's husband Hayes MacArthur who's giving everyone the first good glimpse at her baby belly.
The actor and writer shared a photo of the Legends actress wearing a hot pink bikini while posing alongside a pond in front of a breathtaking backdrop.
"Bumpin'," MacArthur captioned the snapshot he posted to Twitter on Monday.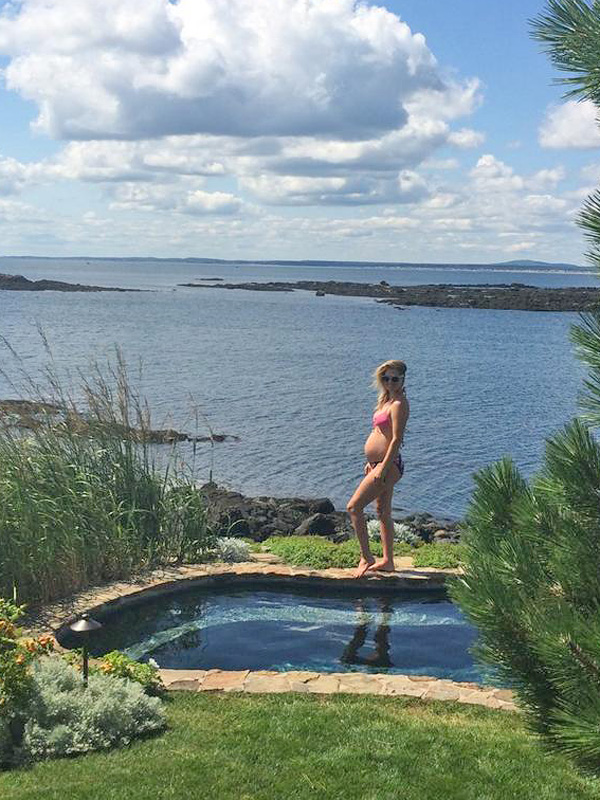 Courtesy Hayes MacArthur