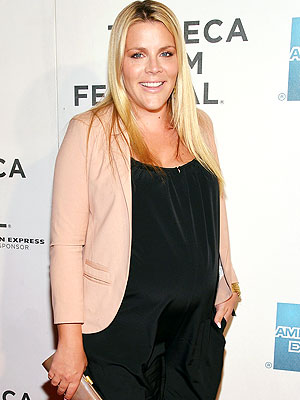 Mike Coppola/Getty
Break out the pink balloons — Busy Philipps is having a second daughter!
"We've known for a long time now, I just haven't had any reason to say it, but we're having another girl. We're really excited," the Cougar Town star, 33, tells The Huffington Post.
But the actress and her husband Marc Silverstein aren't the only ones ecstatic about the upcoming arrival of their second child. The couple's daughter Birdie Leigh is taking her future role as big sister all in stride.
"My daughter is super excited. She's actually incredibly helpful and … she's really understanding things," the mom-to-be says. "When I say like, 'Mom can't carry you right now because the baby in her tummy is pressing down on her bladder!' She understands what that means and she's cool with it."
Read More