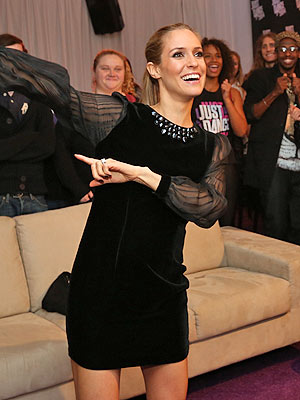 Casey Rodgers/Invision for Ubisoft/AP
Kristin Cavallari has at least a couple of things to be thankful for this Thanksgiving — a baby on the way and a relatively easy pregnancy.
"I've been really tired, but I'm very lucky because I haven't had any morning sickness," the 26-year-old told PEOPLE at Ubisoft's Just Dance 2014 Thanksgiving Dinner in Hollywood.
However, the mom to son Camden Jack, 15 months, says her pregnancy has been more difficult in other ways.
"It's harder because I'm tired, and then I still have to be a mom to Camden and chase him around — he keeps me on my toes a little bit," she explains.
"But it is easier in the sense that I know what to expect, and I have all of my maternity clothes already. All of that stuff is done, so that's nice."