Every woman deserves a gift for cooking up a baby, right?
Kim Kardashian West surely thinks so!
The pregnant reality star, who's due in December but could welcome her son any day now, took to her website to share the idea of a "push present" and hint to husband Kanye West what exactly he should be looking for.
"I like the idea of a push present — after nine months of pregnancy it's a sweet and well-deserved thank you," Kardashian, 35, wrote. "We women go through an entire pregnancy carrying a baby … of course it only makes sense that we get something amazing to show how amazing we are! LOL!"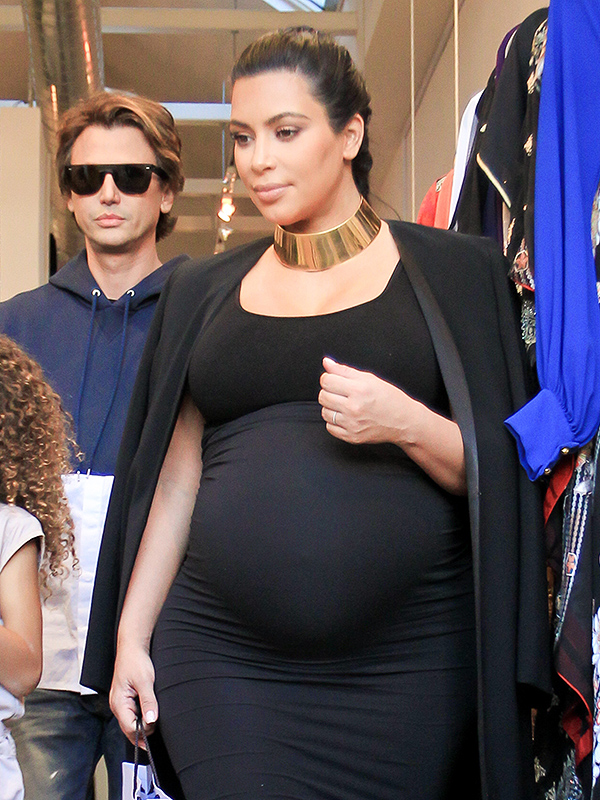 Getty