Kim Kardashian West is already five months along, but the star misses the early days of pregnancy.
"I secretly loved the rumors I was faking my pregnancy bc I was so skinny," the 34-year-old Tweeted on Friday, before revealing how far along she is. "LOL Well can't hide it now! 5 month (20weeks) and 20lbs up."
Kardashian West and her husband, rapper Kanye West, announced in May that they were expecting their second child. In June, they revealed the baby, due in December, is a boy. The couple are already parents to daughter North, 2.
In the weeks following the big announcement, the Keeping Up with the Kardashians star confronted rumors that she wasn't carrying her own child, Tweeting that "nothing is confirmed unless you hear it from me!"
"If I got a surrogate I would say I did! Thankfully I didn't have 2," she wrote to fans the week prior.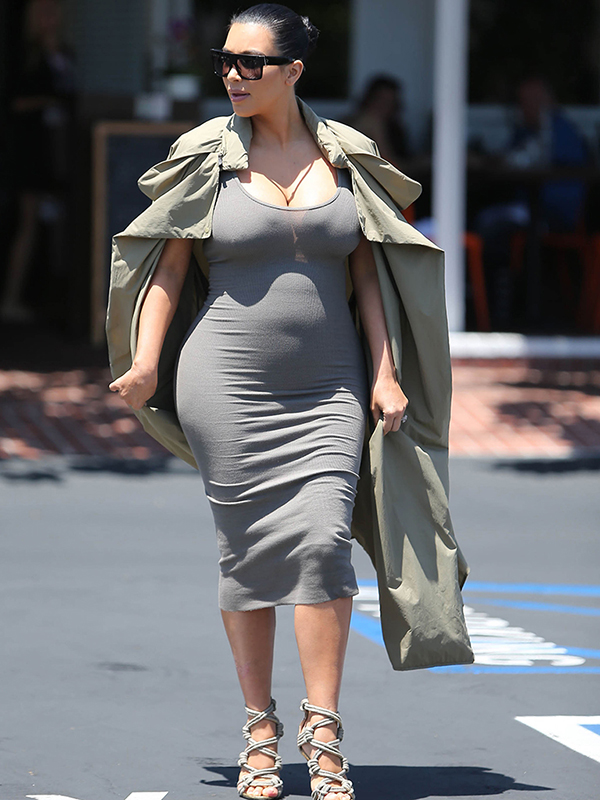 Getty