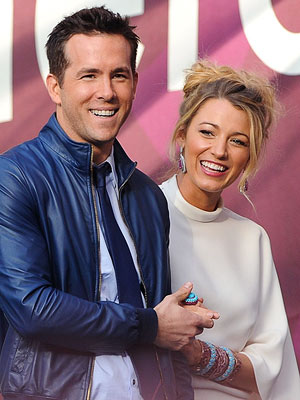 Brian Rasic/Rex USA
Ryan Reynolds already has a crazy baby name (or two!) up his sleeve.
The actor opened up to Canadian entertainment show etalk while receiving his star at Canada's Walk of Fame in Toronto on Saturday, and let's just say his ideas are wild — even for a celebrity parent-to-be.
"On the plane over here I was trying to think of baby names. I don't want a name that's anything pretentious or, like, Hollywood-y," said Reynolds, 37. "So I'm going with Excalibur Anaconda Reynolds … that's if it's a girl."
And if it's a boy? The funnyman outed himself as a Keeping Up with the Kardashians fan.
"Bruce Jenner," he joked.
Read More