With a second baby on the way, Kristen Bell's growing belly is naturally the center of attention.
"We goof off and make a lot of jokes about it in our household and I think that's what keeps it fun and light," Bell tells PEOPLE about her baby bump. "Pregnancy is certainly a weird and strange metamorphosis."
And with a work schedule that hasn't stopped, the mom-to-be and her husband, Dax Shepard, couldn't resist highlighting Bell's burgeoning belly in their Samsung holiday ad.
"Why is yours twice as big as mine?" asks the Parenthood actor about his wife's festive stocking in the commercial. "I'm stocking for two," the House of Lies actress quips.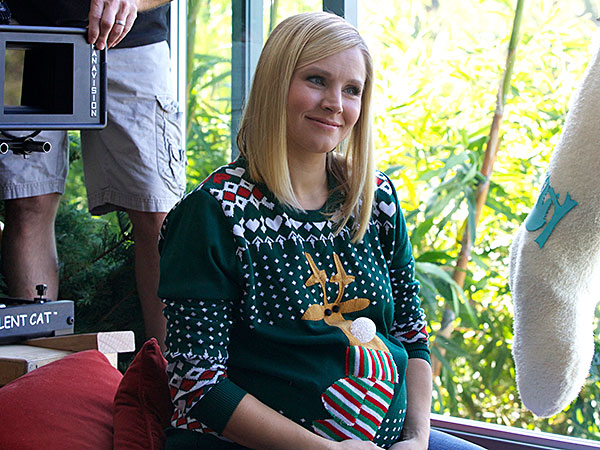 Daniel Goldwasser for Samsung