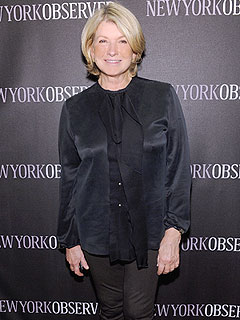 Jamie McCarthy/Getty
There's no ifs, ands or buts about it: Martha Stewart loves her role as grandma!
The domestic diva once again hosted a joint birthday party for granddaughter Jude, 3, and grandson Truman, 2, whose birthdays are two days apart.
"We had a giant party! And it was a Chicka Chicka Boom Boom party. They had 170 people," she told PEOPLE at the New York Observer redesign party in New York on Tuesday night.
Stewart adds that when it comes to good taste in food, the apple doesn't fall far from the tree.
"[They have] an extremely sophisticated palate," she says of her grandchildren. "They love good food! They love cacio e pepe pasta. They like mushrooms. They like caviar."
Read More