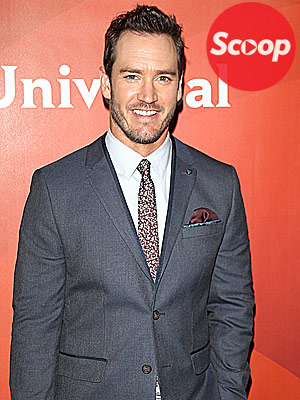 JB Lacroix/Wireimage
It's been 22 years since he graced the halls of Bayside High, but Mark-Paul Gosselaar still has fond memories of the show that made him a star.
"Saved by the Bell just continues to generate more and more fans," Gosselaar, 41, tells PEOPLE. "My 11-year-old and my 9-year-old, they binge watch it!"
Now the father of Michael Charles, 11, Ava Lorenn, 9, Dekker Edward, 2 and Lachlyn Hope, 7 months, Gosselaar, who is married to Catriona McGinn, is starring in a new comedy, NBC's Truth Be Told, premiering Oct. 16.
"My character, Mitch, is powered by guilt," says Gosselaar with a laugh. "I have a pretty guilty conscience too. I'll do something and it will keep me up for hours at night, like, 'I shouldn't have said that.' But in general, I'm pretty neutral. I don't get overly excited in public."