We're thrilled to welcome Marissa Jaret Winokur back to our celebrity blogging family!
As you may recall, the Tony-winning actress, 39, beat cervical cancer 11 years ago, underwent a hysterectomy and later she and husband Judah Miller welcomed a baby boy with the help of a surrogate.
Their son, Zev Isaac, is now 4 and Winokur is back on the small screen, starring on TV Land's Retired at 35.
She can be found on Facebook and on Twitter @MarissaJWinokur.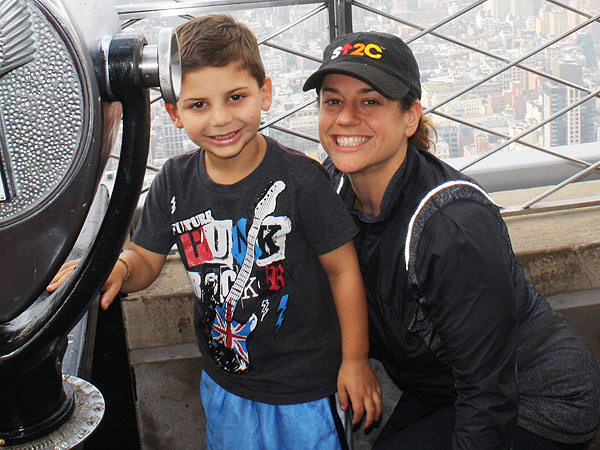 Visiting the Empire State Building – Courtesy Marissa Jaret Winokur