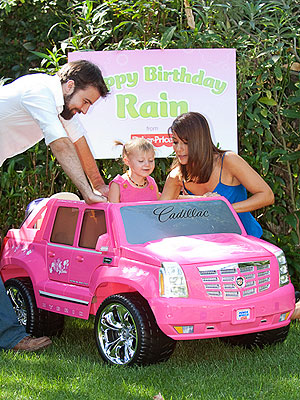 Michael Doven
Happy second birthday Rain India Lexton!
As promised in her final blog, Marisol Nichols has sent along photos from her daughter's birthday party, held last weekend in Los Angeles.
Celebrating in fairy-princess style with her parents, The Gates star Nichols and Taron Lexton, as well as Fisher-Price, the party was planned by Marisol's dear friend, designer Melinda Brownstone.
Click below for more photos and details.
Read More