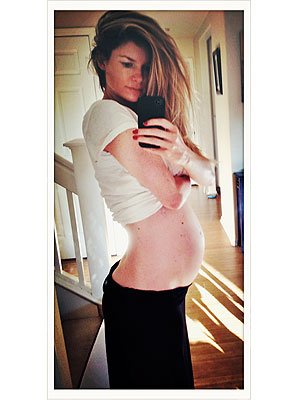 Self-portrait at 22 weeks – Courtesy Marisa Miller
Thanks for welcoming our newest expectant celebrity blogger — Marisa Miller!
Throughout her career, the model and former Victoria's Secret star has graced over 80 covers — including Sports Illustrated, Cosmopolitan, Shape and GQ — and is a spokesperson for the NFL as well as the face of Harley Davidson.
She can next be seen in the upcoming film R.I.P.D., costarring Ryan Reynolds and Jeff Bridges.
Miller, 34, married husband Griffin Guess, a music producer and talent manager, on April 15, 2006 and they're expecting their first child — a boy! — in early December.
You can find Miller on Facebook and Twitter @MarisaMiller.
Read More