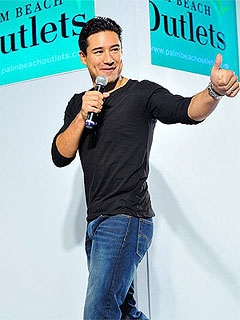 Tracey Benson Photography
With the recent birth of his second child, son Dominic, Extra host Mario Lopez feels blessed twice over.
"I never knew I had such feelings inside of me," Lopez, 40, told PEOPLE before hosting a fashion show to launch the new Palm Beach Outlets in West Palm Beach, Fla. on Saturday.
"No matter how rough my day has been, when I get home and hear my children yell, 'Daddy!' I feel so much better."
Even though life has changed dramatically for the popular television personality, he and wife Courtney are enjoying every minute spent with their 5-month-old son and daughter Gia Francesca, 3.
One of the best times is first thing in the morning when everyone is energetic and ready to roll out a new day.