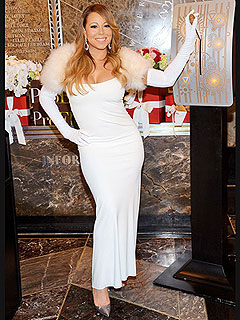 Evan Agostini/Invision/AP
Mariah Carey has collaborated with everyone from Whitney Houston to Jay Z. But her cutest featured artists are yet to come: her kids!
That's right. Dem babies — 2½-year-old twins Moroccan and Monroe — will make their recording debut on their superstar mom's upcoming album, out in May.
"It's a song that I wrote with Bryan-Michael Cox and Jermaine Dupri. There's a part that Jermaine says on the song that [the kids] loved, and Monroe started to say it," Carey told PEOPLE at the Empire State Building's Love Above All lighting ceremony in New York City Thursday.
"I kept having to get my iPhone and record her. So I have all these different takes of her saying things, singing things. Then I'd be like, 'This is your new ad lib — learn it!' I have to make it fun for her."
Read More