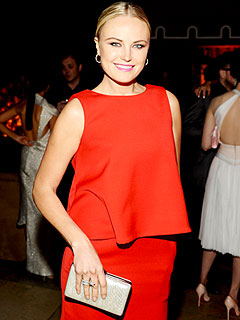 Stefanie Keenan/Getty
For the always stylish Malin Akerman, looking good has never really been an issue.
However, being a new mother presents its own set of style quandaries — such as how to get out of the house without spit up on her dress.
"It is very hard because all I want to do is hold that baby," she told PEOPLE with a laugh, while attending ELLEs Women in Television Celebration last Wednesday in Los Angeles.
"So I put on the dress at the very last minute, and then scoot out without holding him or getting close because it happens all the time."
And when 9-month old Sebastian isn't adding his personal touches to couture gowns, he's charming his mother.
Read More