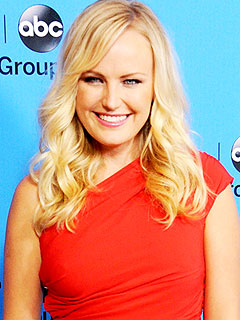 Gregg DeGuire/Wireimage
Returning to set after giving birth can be a daunting task for actors, but new mom Malin Akerman hopes she has found a way to make it work.
"I had been looking in to television plots for a couple of years," Akerman told PEOPLE Sunday at the Television Critics Association panel for her new ABC sitcom Trophy Wife.
"I get to be on home base now and get to go home and tuck my baby in to bed so that's an extra, added bonus."
Ackerman, who gave birth to son Sebastian in April, has apprehensions about heading back to filming on Friday.
"This will be the first time ever being a mom and working so I am a little bit nervous, a little bit anxious, but I am excited," Akerman, 35, told reporters.