You can thank Malin Akerman's dad for the actress's sense of sunny optimism.
"You put my dad in a pile of [crap] and he will find the positive in it," Akerman, 37, tells PEOPLE.
"I get that from him. I think everything happens for a reason. You just figure out why and you find the silver lining."
And the star of Showtime's Billions says she's found her glass half-full philosophy to be particularly helpful when it comes to weathering life's tougher moments, including the end of her six-year marriage in 2013.
"It was jarring at first," says Akerman of her split from Roberto Zincone, with whom she shares 2½-year-old son Sebastian.
"It takes a minute to move through the emotions. But there is a beautiful thing about relationships where you grow each other to a point where you can't grow each other any more."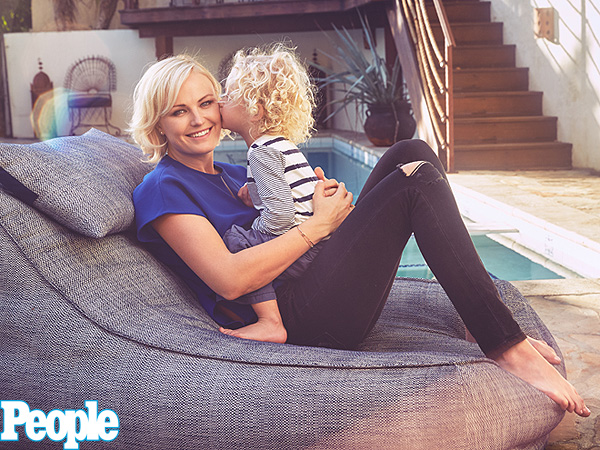 Jana Cruder